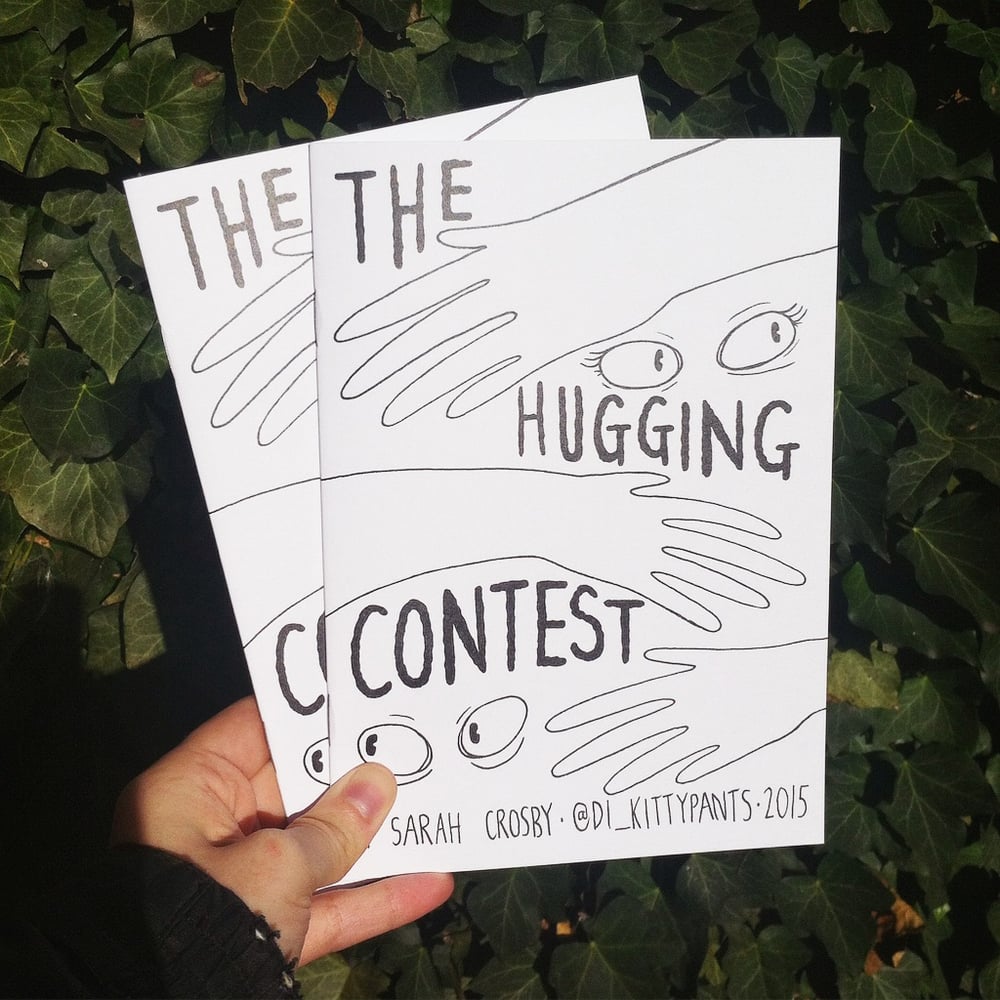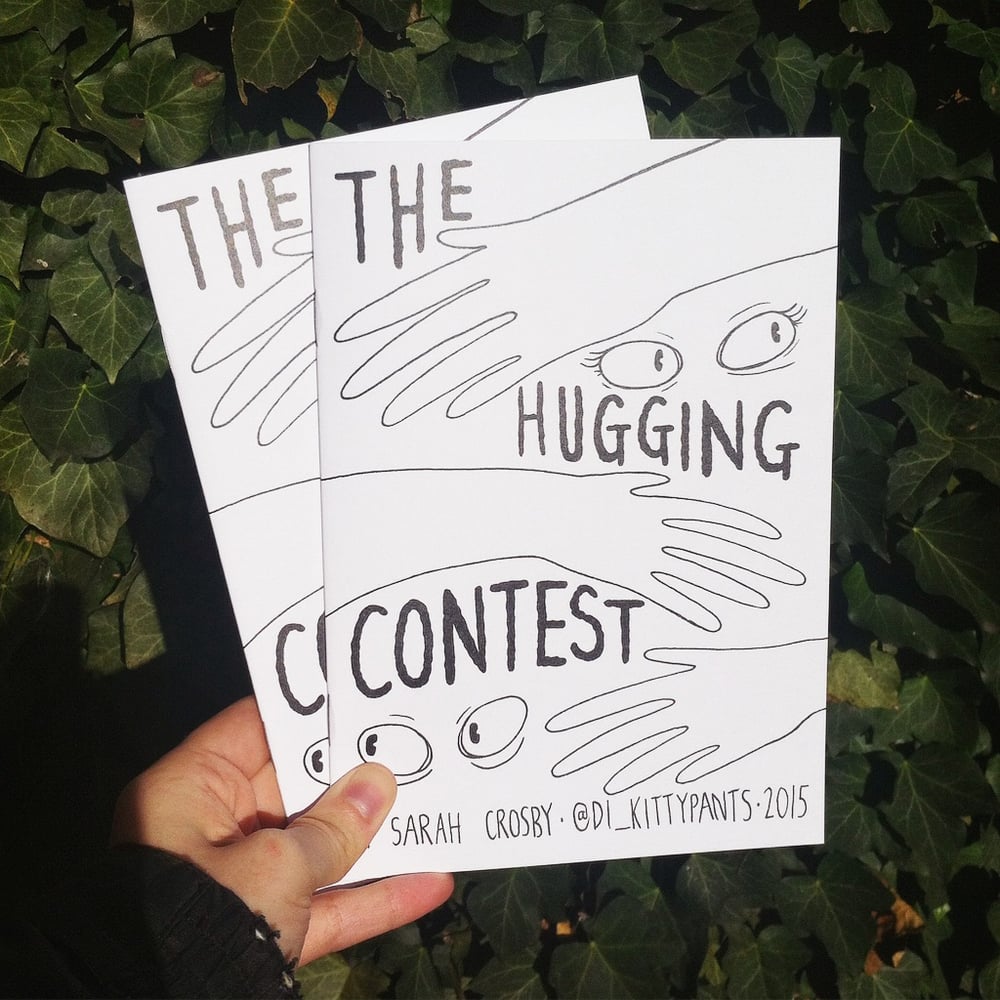 The Hugging Contest Comic
£2.00 / On Sale
A5 16 Page (inc cover) self published comic
Quality 230gsm cover with 160gsm inside pages
Limited print run of 50
A personal comic about what would happen if I entered a hugging contest!
"In an alternate, but pretty similar universe, The Hugging Contest takes place every year, commentated by expert cuddlers Norm Nestle and Colin Canoodle.
This years contestants include a bear (but don't mention it), last years runners up Becky and Steve, as well as newcomers Adam and Sarah (may or may not represent real people...), who have mind blowing abilities with their snuggling.
Who will win?
Who will die?!
Buy me and find out..."